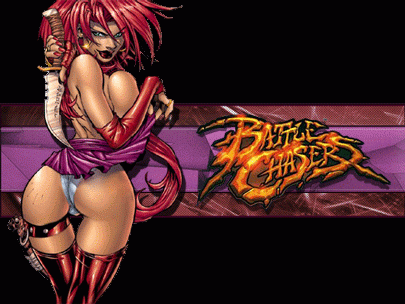 And She Blinks Too Signature
By
MiMiC
---
Featuring a True Transparent signature of that fine, volumptuous and sexy-hipped vixen, Red Monika. This signature is made in an ANIMATED True Transparent .GIF, that can be displayed on ANY DARK forum background without the appearance of any....and I do mean...ANY..halo effects/white pixelation. Perfected. Completed. Download It NOW!!!
Created by Level1 and MiMiC, with some guidance from ProtoType and Paul Gatland.
Watch her for 10 seconds. She winks about twice!!! Oh...Monika!!!
Comments: