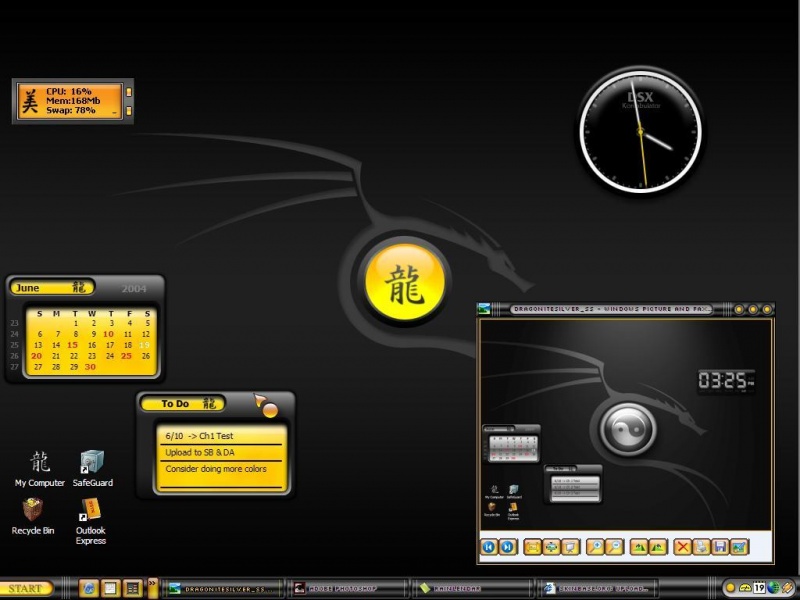 InfinitoWD´s_Dragonite
By
cosci29
---
SIGH!!! This must be the hardest site for me to upload something to. Looks good so far.
(Again) I loved this WP by InfinitoWD, but could't find the right RL skin to match it the way I wanted. Really didnt have the time but I made my own anyway (silver version in smaller pane).
WP can be found at Deviant Art:
[LINK]
'DSX' SystemMeter is here:
[LINK]
My RainMeters, Miasma ('Beauty' in pic), can be found here:
[LINK]
Kill Bill icons, by Mefistus (Deviant Art):
[LINK]
Rise cursor, by RadialFX, here (WinCustomize):
[LINK]
Not sure how the links'll turn out, so I listed the sites. I would like to do more colors, but wont have time 'til this fall. Let me know what you think! Thanks to all artists and creators! Thanks 4 viewing!
Comments: