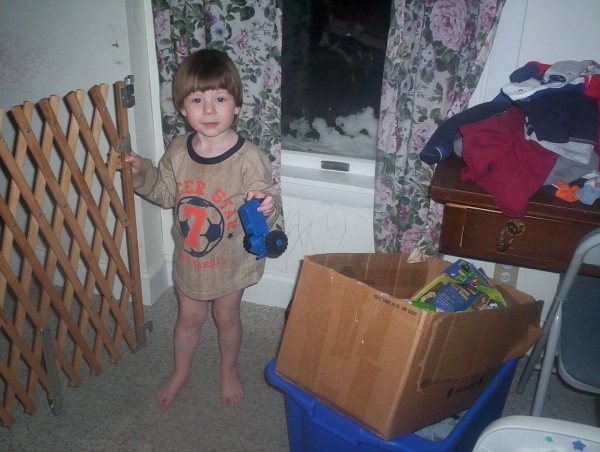 Kyle - my little man.
By
Chickie
---
When you look closer, ya can see the black crayon & red ink marks on the wall.

I yelled at Kyle before, but it was no use. I just let him draw the walls. When the kids get older, I will repaint the walls different colors.

Here's my little artist.
Comments: