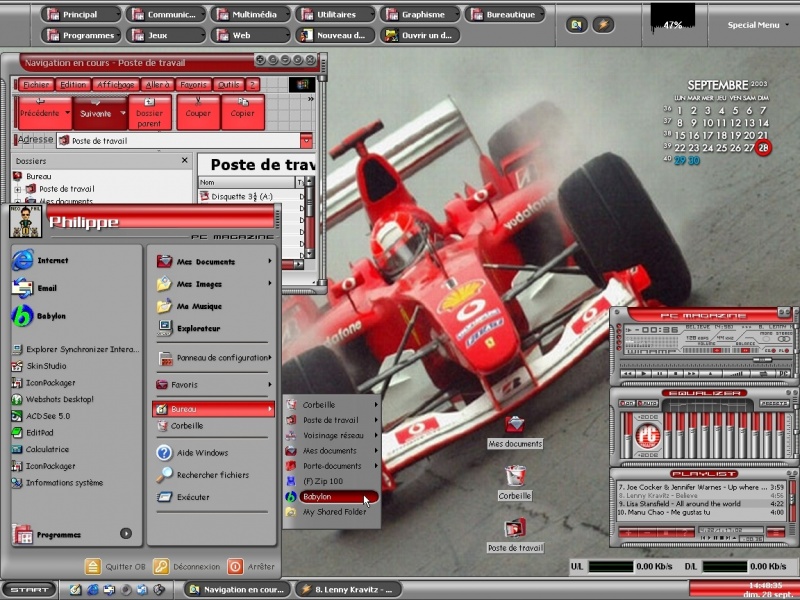 Neo Indianapolis 2003
By
neophil
---
Who's on the track on the 28th september 2003 ???
N°1 of course : last and probably next F1 World Champion, Michael Schumacher !!!
Wb is PCMag by Alexandrie (with some retouched parts and adds...), WA is also PCMag still by Alexandrie, ObjectBar is APB's ObjectBar, Icons are a melting pot from Red Glass Folder by APB and FauxS-Ruby by Paul Boyer, and Wallpaper comes from the official Ferrari's website.
Comments: