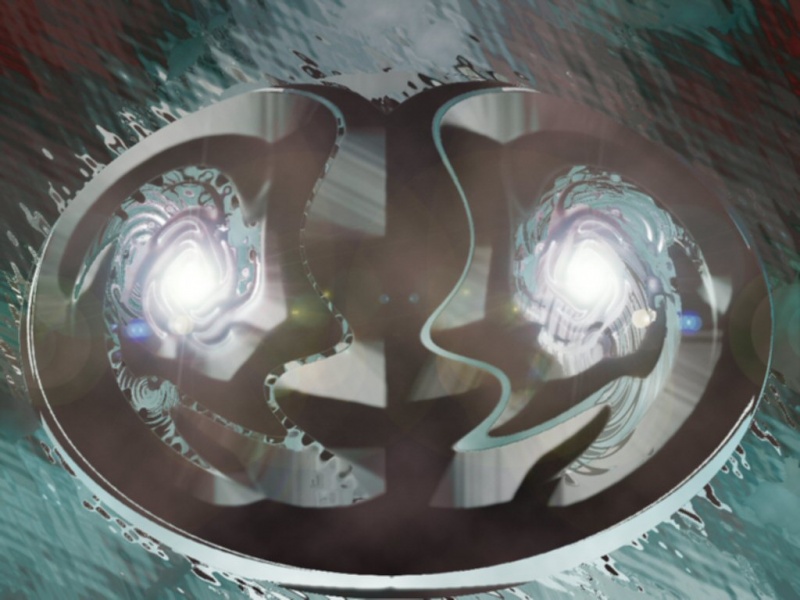 Mekes Risen
By
+0
---
Daniel is about to argue the point with Franck, yet again, when the sea starts churning off to port. Suddenly the water drops away, like a sink hole on land. The crew moves swiftly to steer away from the newly formed maelstrom. As the rest of us look on, a pure white ball of light rises from the maelstrom's center. Franck, backpedaling, trips over his own feet and falls to the deck.
WHAT THE HELL IS THAT!?!
The deafening sound suddenly dies and the light fades. Daniel steps over and crouches with one hand on Franck's shoulder.
That is the Mekes Franck. I wouldn't try forwarding that theory to the community though.
The two exchange a peculiar look as Daniel helps Franck back to his feet.
The star ship hovers for a moment, as the maelstrom beneath it closes, and then drops into the water. The nose sinks as the aft section turns up. The craft bobs like a cork in the water.
Now I hear Aten in my earpiece,
She will need some repair, before we can journey to Heliopolis, but nothing great. When Ninurta reaches Heliopolis, he will find more challenge than he could dream. I shall give him the death he deserves.
Exerpt from
StarGate:GateWorld
The companion piece is still inwork. This is the initial concept for the above paragraphs.