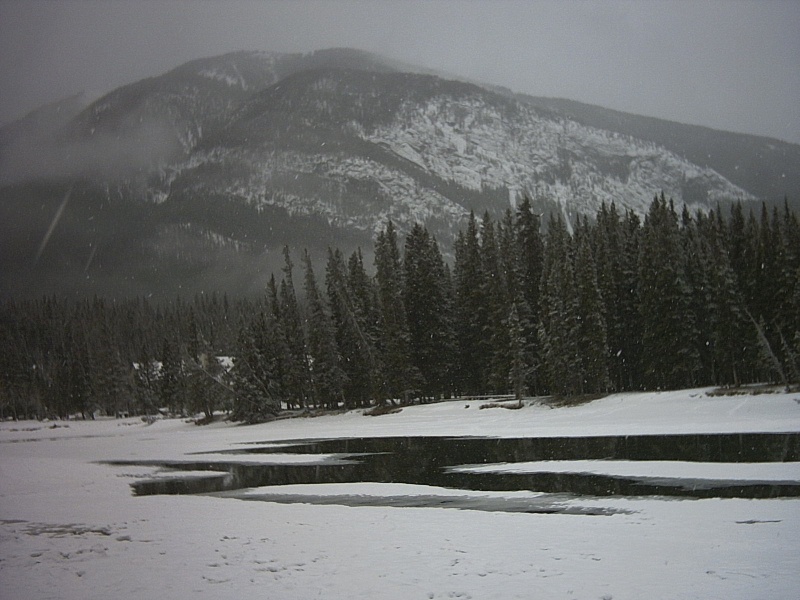 2004.03.22.009
By
Ronwe
---
I've been in my current town, and deprived of the internet [up until recently] for a year now. Over that time, I've taken quite a few pictures with my digicam. This is one of them.
Taken: March 22, 2004
Subject: It was 0700. I hadn't slept the night before. It was snowing heavily. So I grabbed my discman and my camera and I went out and had some fun. That's Mount Sulphur and the Bow River.