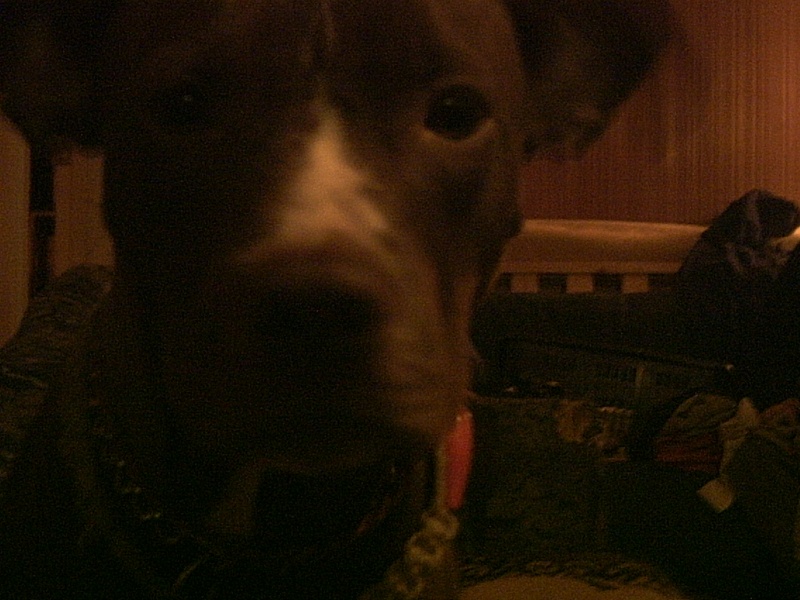 2003.12.25.006
By
Ronwe
---
I've been in my current town, and deprived of the internet [up until recently] for a year now. Over that time, I've taken quite a few pictures with my digicam. This is one of them.
Taken: December 25. 2003
Subject: My brother's dog, Star. She's a very sketchy dog. This is, I think, the only picture I have of her where hse is not severely blurred. She took an unfortunate curiosity to the camera in this instance and stuck her head forward just as I pressed the button. Cute dog, if a damn noisy one.