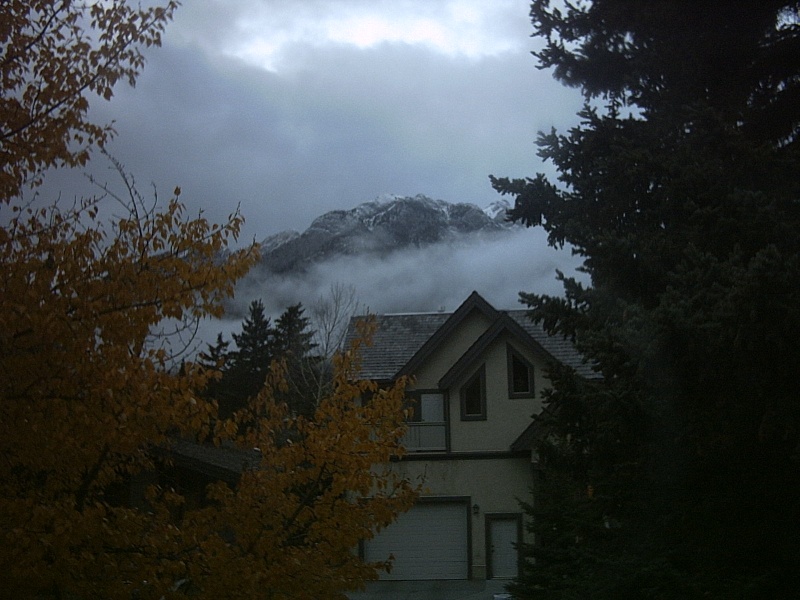 2003.09.30.010
By
Ronwe
---
I've been in my current town, and deprived of the internet [up until recently] for a year now. Over that time, I've taken quite a few pictures with my digicam. This is one of them.
Taken: September 30, 2003
Subject: I'd woken up that morning to go to the washroom and I looked out the window. I then went and got my camera and took a picture of the mist rolling down the mountain. The then-neighbour-across-the-street's house is also [obviously] visible.
{I've moved twice since I lived there}