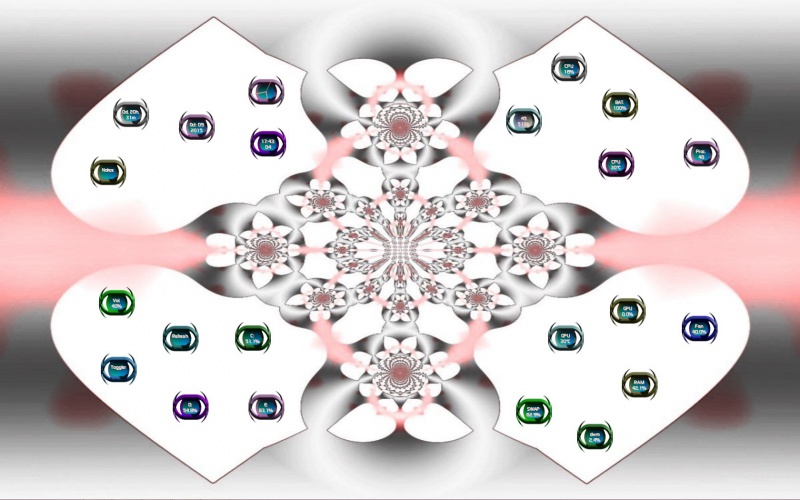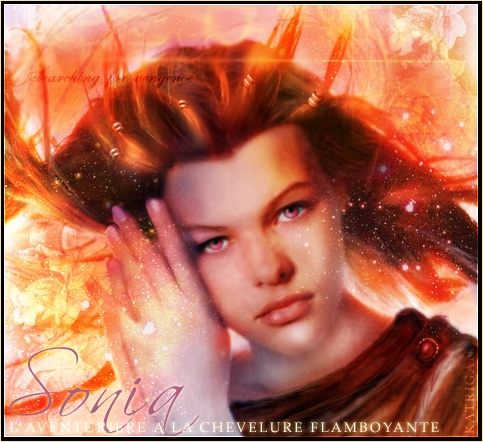 Eyes(V1.1)
By
Sephirotess
---
Eyes(V1.1) by Sephirotess:

Eyes(V1.1): small suite and nice suite :-).


Options:

- 2 languages: English and French,
- text color can be modified,
- 18 appearances,
- 1 wallpaper,
- easy configuration.


Detail of this little suite: right click opens a new menu, which gives access to 8 controls: "hibernate", "restart", "shutdown", "logoff", "close the skin", "refresh the skin", "Rainmeter Manager" and "Rainmeter user folder". The appearance of the skins automatically changes (random). You can see some of them on the screenshot. The little background under the skins automatically changes too. Move the mouse over the skins, in order to have more information.


Section "Divers":

- Clock: simple little clock,

- Date: gives abbreviated month name, number of the current day and year,

- Notes: simple shortcut for opening a note,

- RefreshAll: refresh all skins,

- Time: shows current time,

- Toggler: hide all skins,

- Uptime: without seconds

- Volume: shows volume level. You can click on it in order to raise (left click) or lower (right click) sound.


Section "HDD":

- HDD (up to 3 drives): shows the letter of the HDD and indicates the free space (percentage),

- Recycle Bin: the skin shows the number of present files and their size.


Section "System":

- Battery: shows battery level,

- CPU: shows CPU usage (percentage),

- CPUTemp: shows CPU temperature (with Coretemp),

- GPU: shows GPU usage (with MSIAfterBurner, plugin by Nick Connors),

- GPUFan: indicates the fan speed,

- GPUTemp: shows GPU temperature,

- Process: number of current process,

- Ram: shows used Ram (percentage),

- Swap: shows used Swap (percentage),

- TopProcesses: shows the top process, with AdvancedCPU.


Thanks.