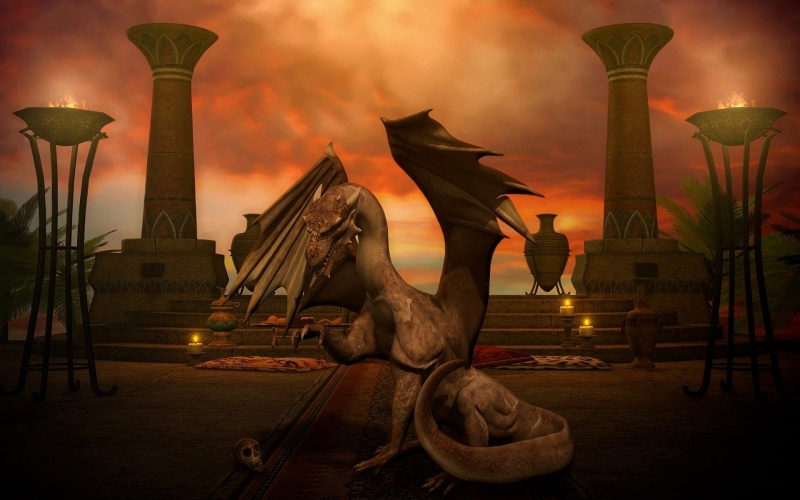 Temple Dragon_wallpak
By
stramp
---
What does a Dragon do when the King is away? Why play with his favorite skull! Do not forget to leave a toy, would not do to have your furniture eaten or your drapes BBQed! 10 sizes in the zip from 1024x768 to 1920x1200! Credits & Rules for FREE stock use included in the folder! Many thanks for the great stock from shd-stock- Temple of Sinn & madetobeunique Dragonstock @ Deviantart! Composition is modified with lighting, coloring, hand painting etc... by me. Hope you enjoy!
NOTE: until I can get the wallpak zip uploaded you can download the wallpak here-
[LINK]
Or if you just need the 1920x1200 zoom the preview & (save as)your perferred folder.
shd-stock-
[LINK]
madetobeunigue-
[LINK]
Comments: