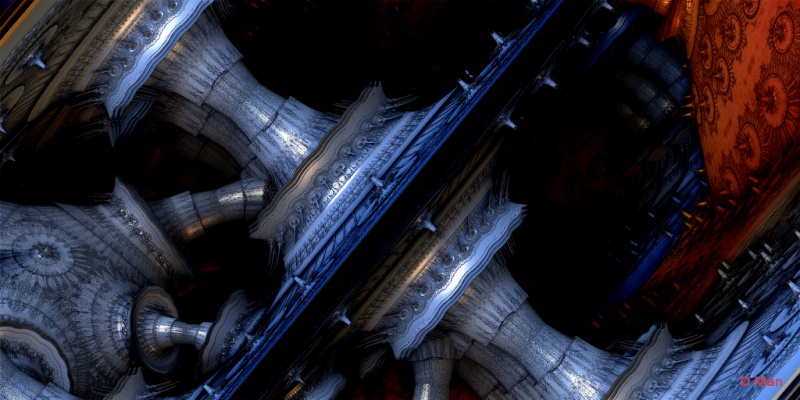 First MB
By
D Man
---
Ok this is the first Mandlebuld3d that came out decent so be nice lol and the first try using Mandelbuld3d.
Ok here we go started out with this tuto
[LINK]
that my friend jim373 shared with me but got bored with it and went all messing with things lol and jim also gave me a lighting setup which turned out awesome so there you have it I just played with things and here is the outcome hope someone likes it stay tuned for more.
Thanks and enjoy.
Thanks to JIm go check out his art
[LINK]
Comments: