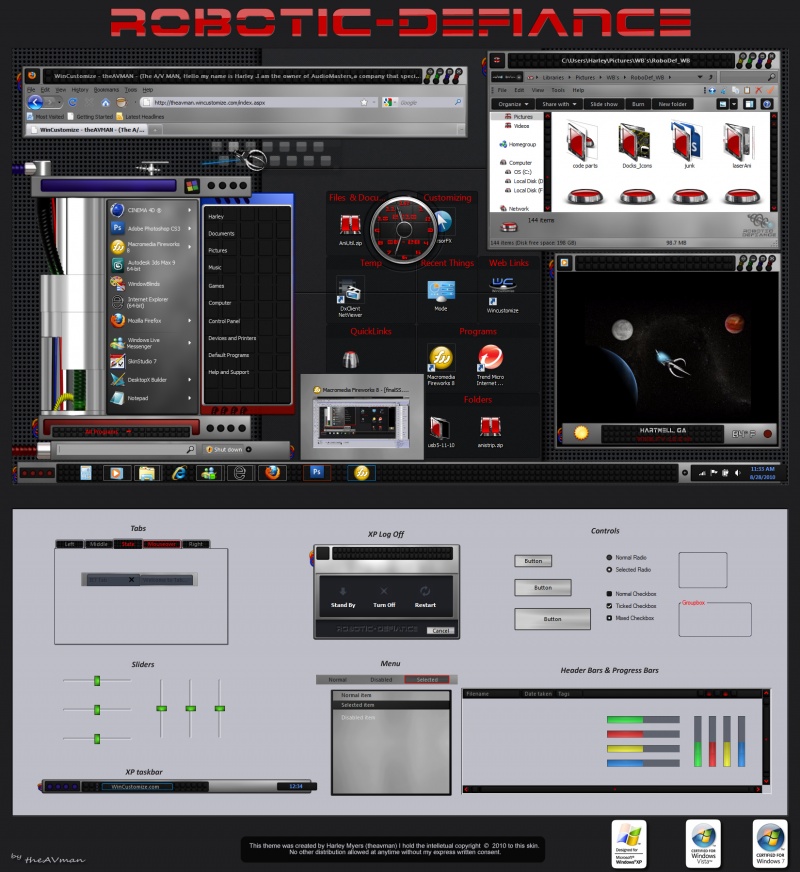 RoboticDefiance
By
AVMAN
---
Robotic-Defiance is a highly detailed 3D rendered futuristic theme.While this theme is very graphicaly oriented it was created under the idea of still being an extremely usable theme.You will find it easy to use ,and read.There are 6 sub-styles 2 for each OS 1 has a fully animated start menu complete with lasers and opening and closing doors the other is a non animated start menu for those who prefeer no animation or for a very short start menu.
A very special thanks to RND and Vstyler who both … read moredid testing on this skin .
There are quitte a few matching components I will update this with links to them as soon as they are all uploaded!
Hope you enjoy!!!
A/V
Comments:

3

0

0
Details
| | |
| --- | --- |
| Category | WindowBlinds |
| Uptime | 1 decade |
| Submited: | 12.09.2010 |
| Resolution: | 1650x1800 |
Statistics
Social
---
Awards: