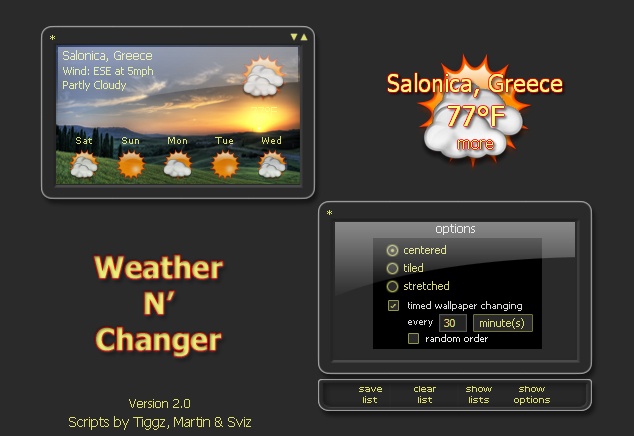 Weather N Changer_gadget
By
Richard Mohler
---
*Wallpaper changer & weather gadget all in one*
**Update**
Added two more gadgets in zip file, they both allow you to move it wherever you want. One doesn't have large weather icon & one does..
*Please Zoom*
**No special software needed to run including DesktopX**
Neat little gadget, instructions in zip file, thanks..
Don't take my word for it give it a try yourself.
Thanks to Tiggz, Martin & sViz for scripts..
*Note that it accepts jpg's, bmp's & jpeg's but jpeg's show up blank (black), there still there they just don't show.Don't know why that's just the way it works.*
Comments:

3

0

0
Details
Statistics
Social
---
Awards: