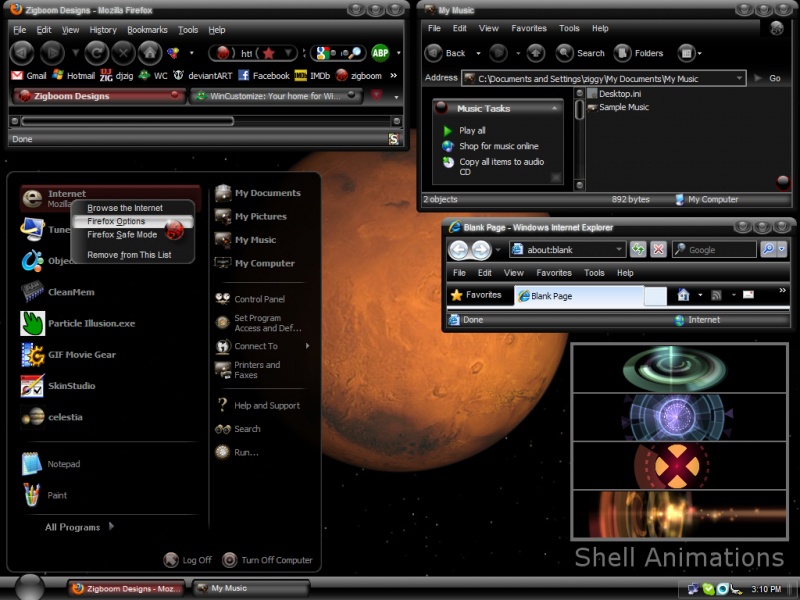 BlackFox [XP]
By
zigboom
---
-=# BlackFox #=-
BlackFox is a dark theme with a touch of deep red.
Designed to be focused, clean and easy on the eyes.
Fully skinned with a unified style.
Including custom throbbers, toolbar icons and shell animations.
Based on my new Firefox theme -
[LINK]
Two wallpapers are included, the one in the screenshot is Mars and the other one is LavaBall from my previous WB.
comments are welcome,
enjoY!
Comments:

4

0

0
Details
| | |
| --- | --- |
| Category | WindowBlinds |
| Uptime | 1 decade |
| Submited: | 03.02.2010 |
| Resolution: | 1024x768 |
Statistics
Social