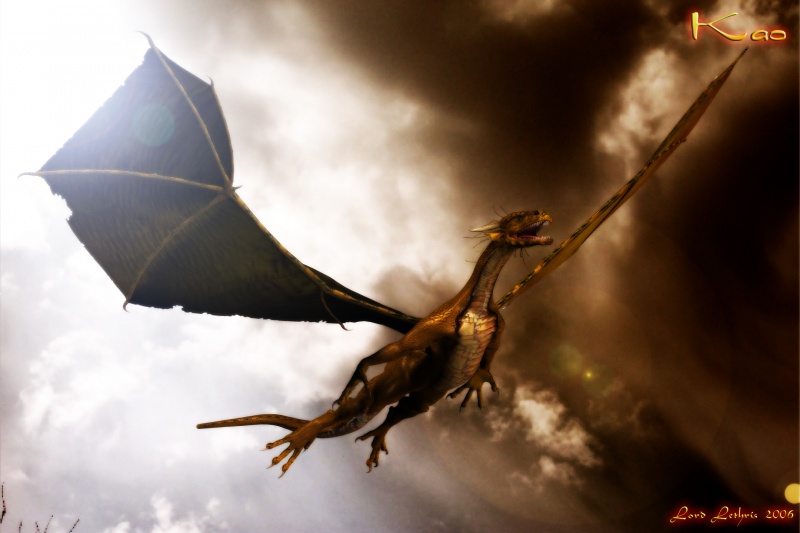 Kao Dragon Art 1.0
By
Lord Lethris
---
If you liked my Kao Dragon Cursor, then you'll love this wallpaper I have created to go with it.
Dark enough to enjoy the Cursor and its detail, yet deliberately made lighter down the left hand side to complement the standard position of Windows Icons.
I hope you like it! Comments will only make things better, and are much appreciated.
Comments: