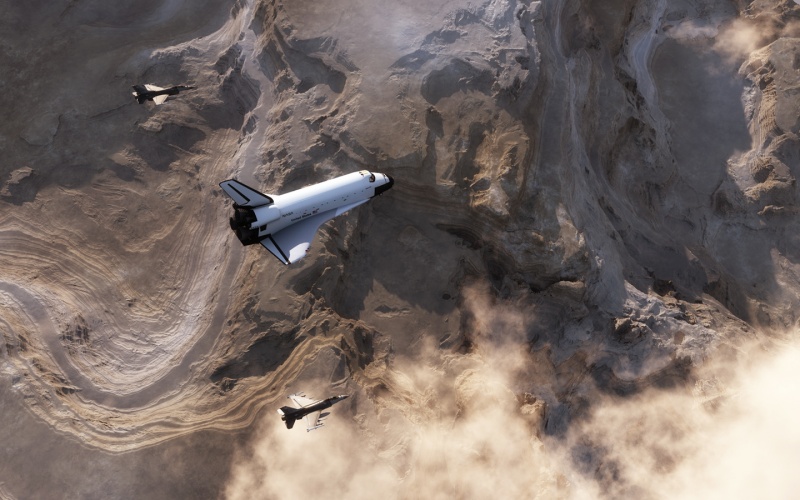 The Last Hurrah
By
kenwas
---
2010 will be the final year of the American Space Shuttle Program. To all the men and women of Nasa, one Last Hurrah for an incredible journey; often heroic, sometimes tragic, but always inspiring.
The scene depicts the final descent of the Space Shuttle upon its return form the last mission scheduled for November 0f 2010 with a honor guard escort.
1600x1200, 1280x960, 1024x768, 1680x1050, 1440x900, 1280x800 in the zip.
Vue 8
Comments: