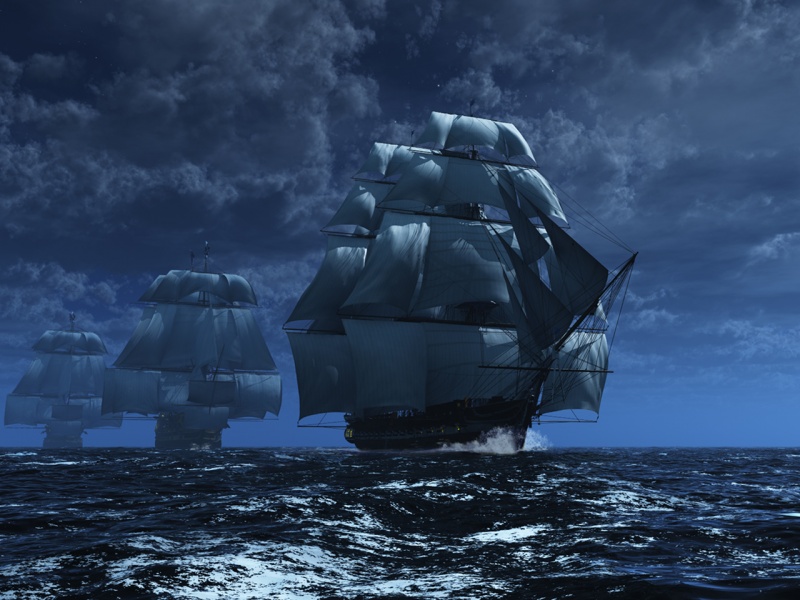 Night Passage
By
kenwas
---
In 1805, Admiral Nelson's fleet chased the French fleet under Vice Admiral Villeneuve across the Atlantic to the West Indies and back again, an action known as the Atlantic Chase. It was the only time HMS Victory was to cross the Atlantic. The scene depicts a 40 gun frigate, all dash and fury, sent ahead of Victory and the fleet in an attempt to make contact with the elusive French on a moonlit night.
Large view suggested.
The zip includes 1600x1200, 1280x960, 1024x768, 1680x1050, 1440x900, 1280x800, and 1280x1024.
Vue 7.5 Infinite
Comments: