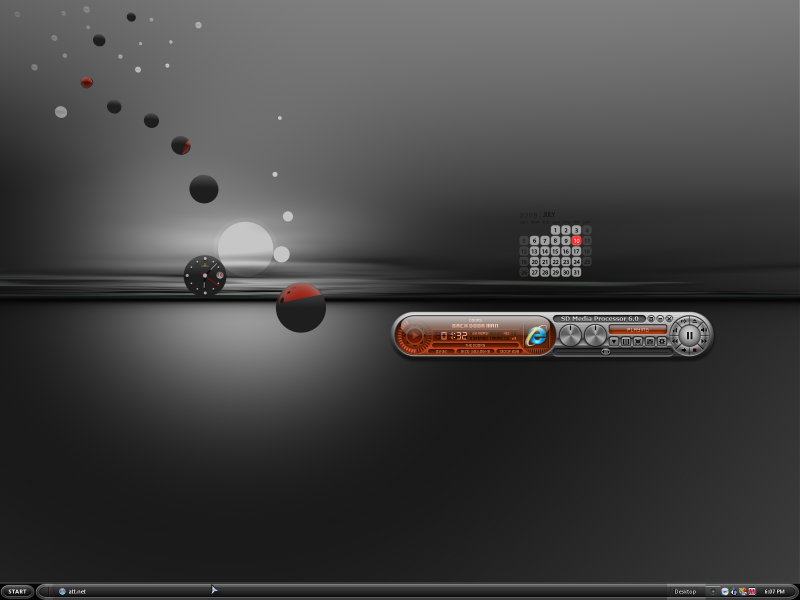 Atmospheres 2 reup
By
etype2
---
Re-upload of lost file. Glass, dark, metallic. Preview shown with yingjunjiu's Windowblinde skin, ARZO. Glass effects without Vista. Get it here:
[LINK]
Media Processor 6.0 by Vad_M. One of the best media players available. Besides changing colors, it dose everything. List is to long to describe. Go here
[LINK]
to download and read about it.
Look how nicely Adni 18's analogue clock integrates with the wallpaper. His calender also. Get them here:
[LINK]
Stand alone wallpaper by me in zip. 1600. TFV. :-)
THANKS TO ALL THE ARTISTS FOR SHARING THIER WORK.
Comments: