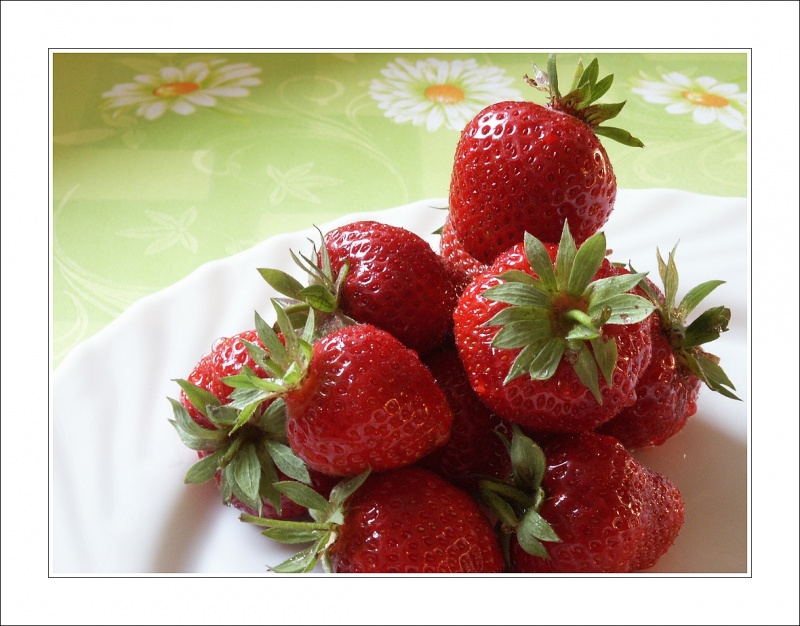 Strawberries
By
Sommerwind
---
My best friend came round earlier to bring me some fresh strawberries from his garden.
Due to horrible weather I tried to entertain myself with a few of them after he had gone.

There isn't a category for food here btw., so I just uploaded it in nature.
Critiques are very welcome, since I still don't really know what I'm doing here. Thanks everyone!
Comments: