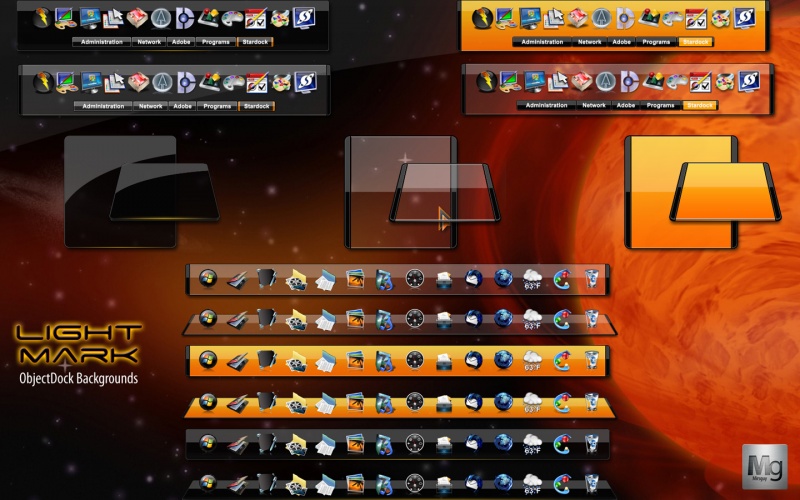 Light Mark Docks
By
Mirsguy
---
These dock backgrounds were made to match the "Light Mark" Master Skin by Z71.
[LINK]
Link
Please read the "Read Me" file for instructions with some of the extra items included in this pack.
Check out Z71's website, Guimagic.com.
[LINK]
Link
Stop by my gallery for more docks and other kinds of skins!
[LINK]
Link
Comments:

4

0

0
Details
| | |
| --- | --- |
| Category | ObjectDock |
| Uptime | 9 years |
| Submited: | 24.04.2009 |
| Resolution: | 1440x900 |
Statistics
Social
---
Awards: