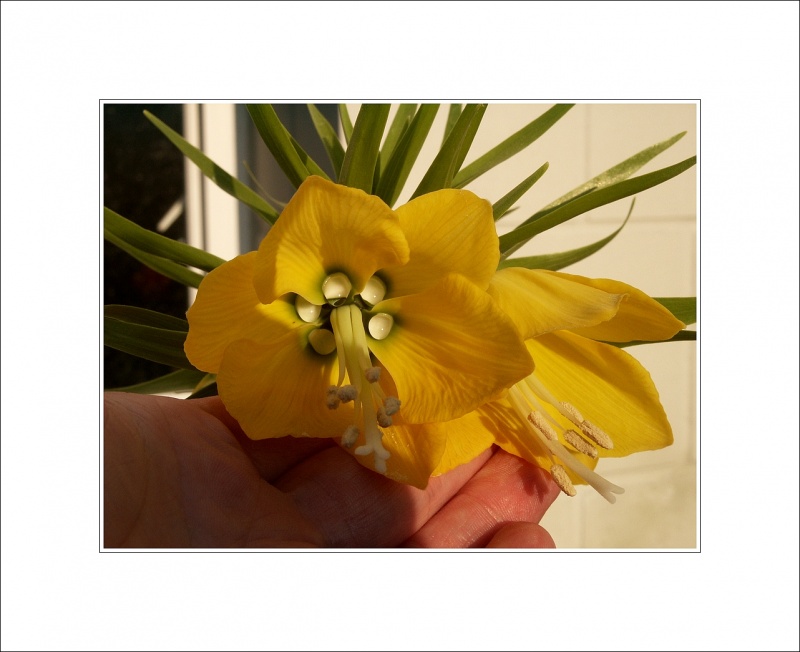 Crown Imperial (Fritillaria imperialis)
By
Sommerwind
---
I uploaded a shot of this flower earlier in April, you can see it here:
[LINK]
Well, this is what it was looking like a couple of minutes ago. It is so beautiful inside the flower, that I had to lift it up a bit, sorry about my giant macro hand.

Also I found out what the name of the flower is - its botanic name is Fritillaria Imperialis, also known as Crown Imperial. Thanks everyone!

Comments: