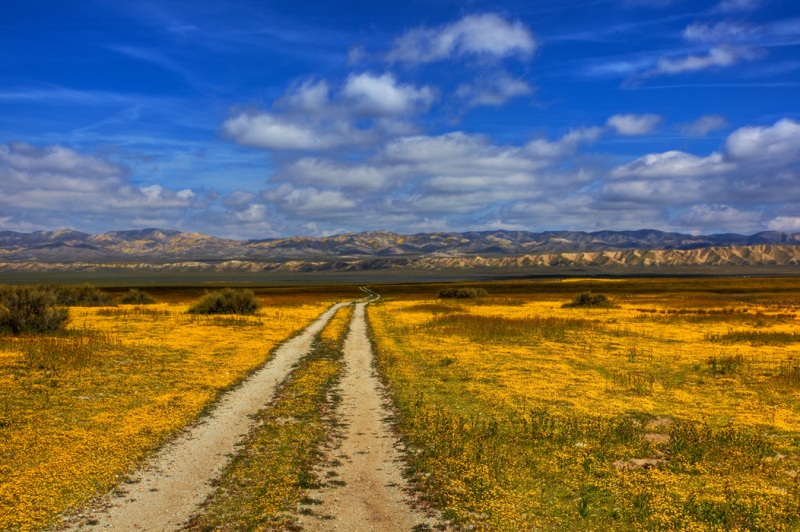 The Long and Winding Road V
By
ernieleo
---
Carrizo Plains.......
The low ridge of hills in front of the mountains is the San Andreas Fault a geologic transform fault that runs a length of roughly 800 miles (1,300 km) through California. What looks like water in front of them is a very large meadow of bluish purple flowers.....which I couldn't get too because it was an area under restoration......the small yellow flowers were quite smelly, almost sickening.
The Carrizo Plain is a large enclosed plain, approximately 50 miles (80 km) long and up to 15 miles (24 km) across, in southeastern San Luis Obispo County, California, about 100 miles (160 km) northwest of Los Angeles, California. It contains the 250,000 acres (1,012 km²; 101,215 ha) Carrizo Plain National Monument, and it is the largest single native grassland remaining in California.
Comments: