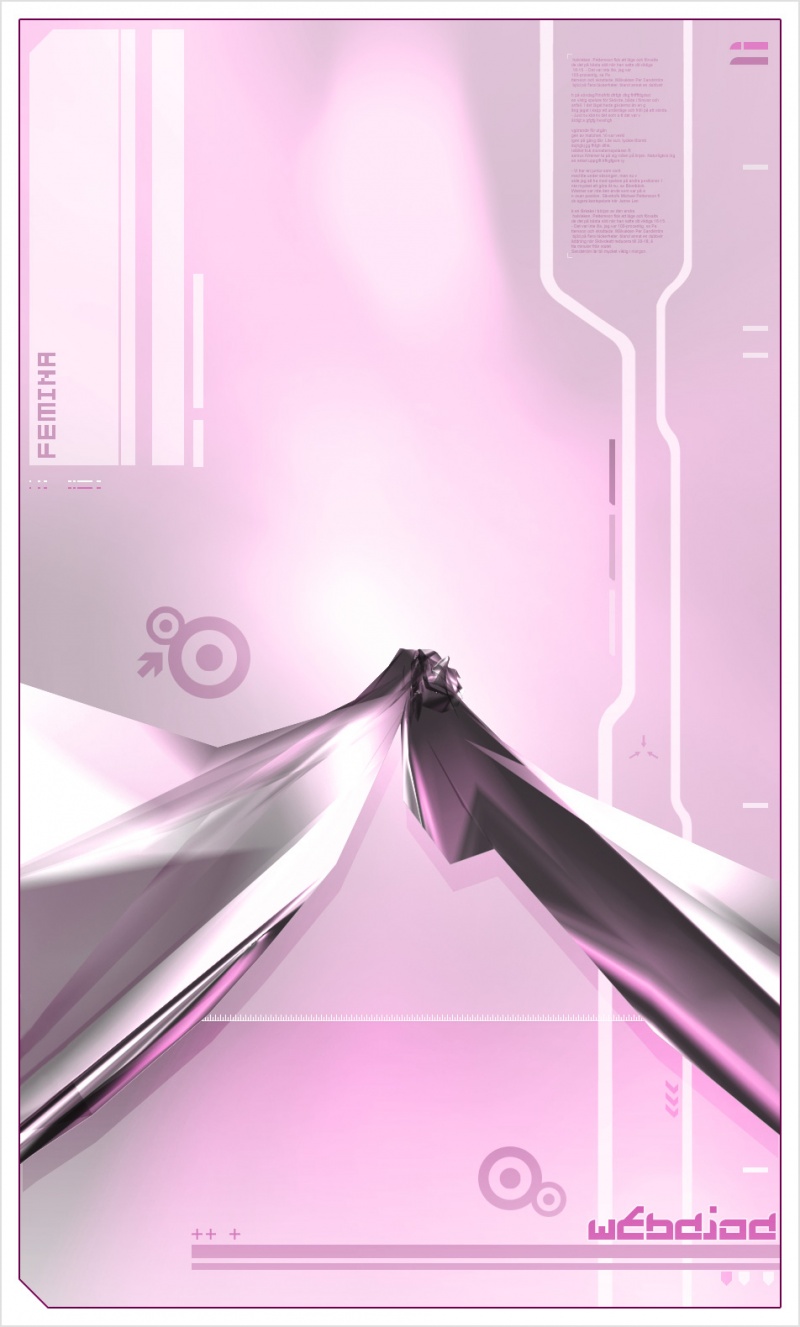 Femina
By
webdiod
---
More of a poster then a wallpaper.
One of my best work up to date if you ask me, but what do I know...
I guess this reveals a little of my feminine side hence the name.

Pretty minimalistic but that's what I was arming for.
This one didn't take me to long to make, all and all about 4 hours.
3DSMax for the object the rest is all Photoshop.
I would love some comments.
This will be my last submission here because the lack of comments, sorry.
Don't forget to visit my website for more goodies. »
[LINK]
Comments: