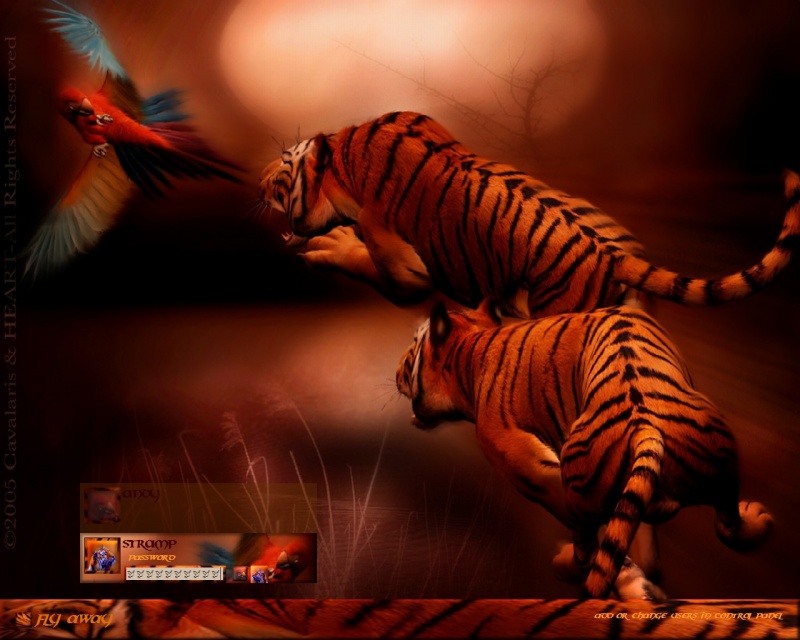 If Tigers Could Fly
By
stramp
---
UPDATED AUG 17!!! If Tigers Could Fly by romanceworks!
[LINK]
A fantastic look at life on the Seringeti. Thanks to Carol for the use of this fantastic render. 1280x1024. This is 100percent up to date.User icon Bitmap_114 in file. Font included, after unzipping if you don't have the custom font MAEL copy the font file MAEL into your Windows font folder. Load it up and your ready to go! Enjoy this! Let me or someone know if you can't see or download this I have been having trouble seeing the download or accessing it. Don't forget to comment and rate!
Visit her new program site @ Renderosity for some great graphics programs!
[LINK]
Comments:

0

0

0
Details
| | |
| --- | --- |
| Category | Logons (XP) |
| Uptime | 1 decade |
| Submited: | 22.02.2008 |
| Resolution: | 1280x1024 |
Statistics
Social