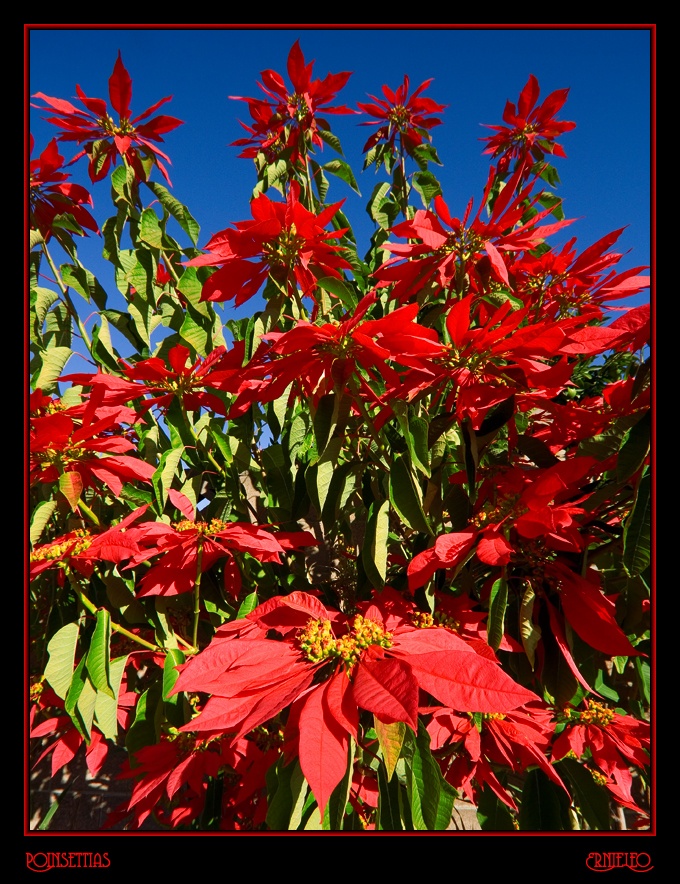 Poinsettia Explosion
By
ernieleo
---
The poinsettia (Euphorbia pulcherrima), also known as the Mexican flame leaf, Christmas star, Winter rose, Noche Buena or Pascua, is a sub-tropical plant known for its striking red displays at Christmas time. It's often used as a floral Christmas decoration because of its festive colors, though its -flowers- are actually large bunches of colored leaves (modified bracts).
In South American folklore, Poinsettias are central to the creation myth story of the Mayan Indians. It is believed that Poinsettias are powerful creatures from another world.
Poinsettias are native to southern Mexico and Central America. They are named after Joel Roberts Poinsett, the first United States ambassador to Mexico, who introduced the plant in the U.S. in 1825.
In the U.S., poinsettias can be found in the wild in Hawaii and Puerto Rico.
Comments: