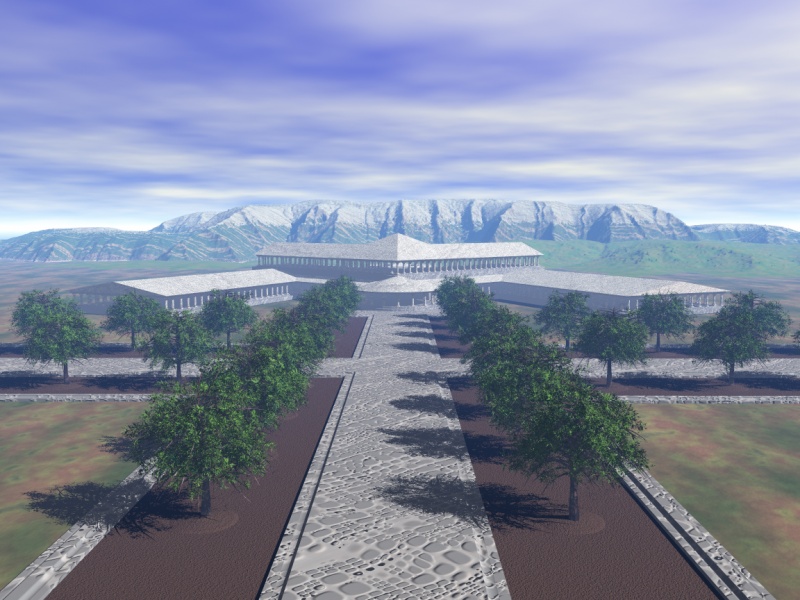 The Market
By
tekwyzrd
---
This wallpaper is the entrance image from my own site.
This is a rendering of a sector of a 3d cityscape I've been working on.
It is approximately 5% of the city's total area.The perimeter wall,gates,and towers are not visible from this perspective.
At nearly 1gb this bryce scene segment took over 9 hours to render.
Resize the 1152 X 864 file as needed.