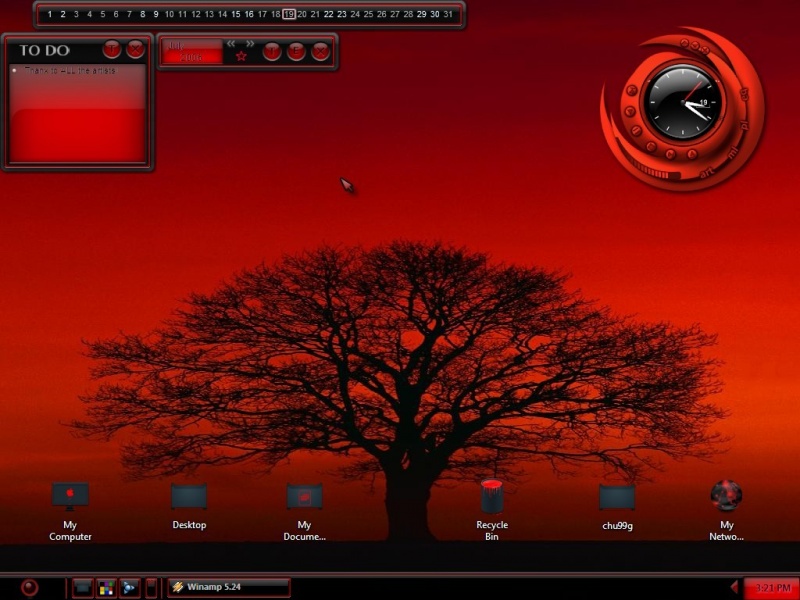 Sunset
By
tsims533
---
There's nothing fancy about this shot. I just liked the the colors.

Wall- Sunset (found on the web, don't remember where)
CXP- Radiate by Josephs
[LINK]
Windowblind and rainy- Bad Girls by Night Train
[LINK]
rainy-
[LINK]
Yahoo widget clock
IP - Devil's System by ipholio
[LINK]
Winamp- New Night
Thanx to ALL the very talented artists!
Comments: