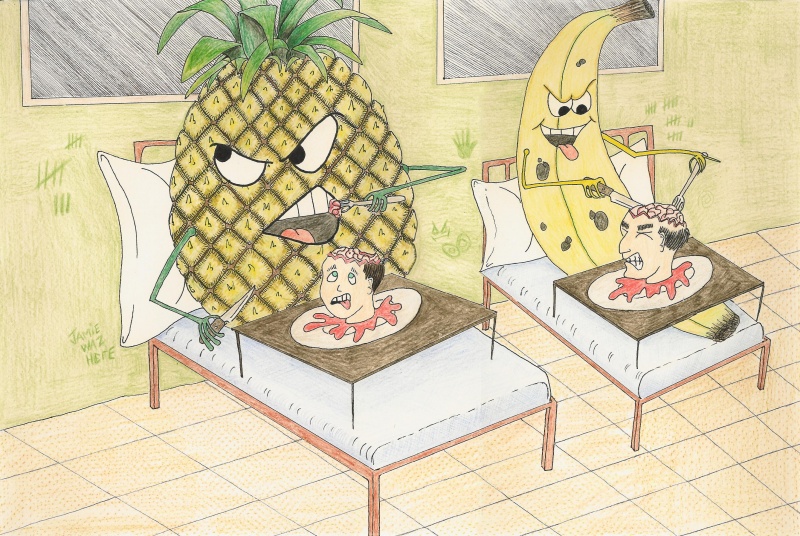 Breakfast in Bedlam
By
contractartist
---
I made this as cover art for a friends poetry book called Breakfast in Bedlam by Erin Mckee.
And in his own words "Breakfast in Bedlam represents the beginning of what Erin hopes to be a brief but scathing
journey into the realm of erudite and often grotesquely profane creative composition. He hopes that all who
peruse his first work will leave with a lasting and vile repulsion towards conventional "poetry" and Nature itself. "
Breakfast in Bedlam is available for a disgustingly high price (imposed by his publisher) at these fine Web Sites" :
AMAZON
[LINK]
BOOKSAMILLION
[LINK]
BARNESANDNOBLE
[LINK]
Comments: