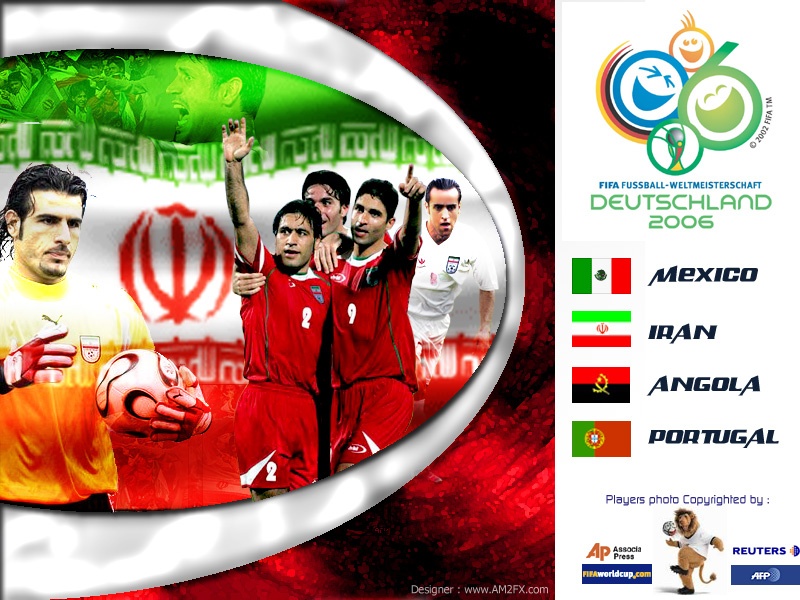 IRAN Team World Cup 2006
By
AM2FX
---
IRAN , My Country . Not Too Strong Team but I really Love Iranian Players ! I think all of us love our players !
After The IRAN-Mexico Game and Iran 1 - mexico 3 at end of match i don`t see much chance to win Protugal !
HOLD I THINK HE IS USING 2 NICKS.
Portugal is Brazil of Eroup and have a great Hero !