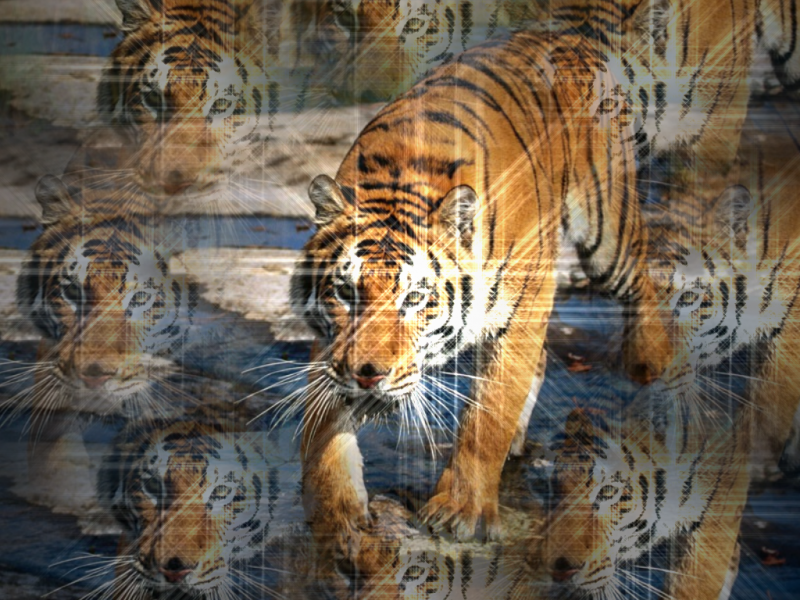 Nepal Pride
By
desirex
---
I made this today using the image I got from iStock.
This is one was a little hassle and probably is a little messy, still, but works and glitches are not that visible.
I've used Photoshop to fully recolour this to make it look like a painting rather than a photo. I then used PI10 to create the blending effects as well as tiger's head transmission all around the wallpaper.
hope you'll like it.
Comments: