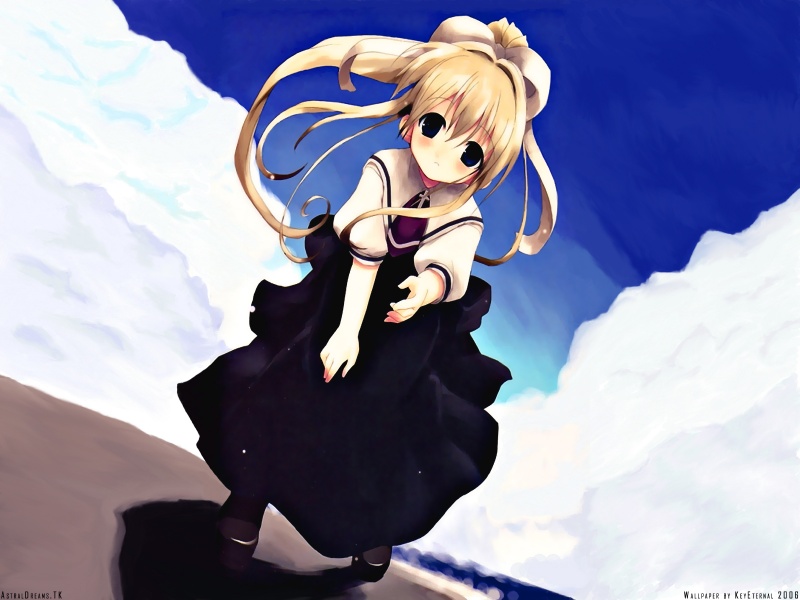 Seaside Ponder
By
KeyEternal
---
My first time using tablet to retouch the background. The bg's kinda hard to retouch. Even the front view of the wall. The girl's a scan.
Things I've retouched:
- clouds, sky, skirt and shadow (left side part, they're cut off though), sand, sea, sparkling circles (at the sea)
The easiest part would be the clouds. Whereas the hardest part would be the sky (it's quite hard cus they have tonings), sand and shadow.
Type:
Anime/AIR
Resolution:
1600x1200
Time spent:
9 hours
Tool:
Wacom tablet
Comments: