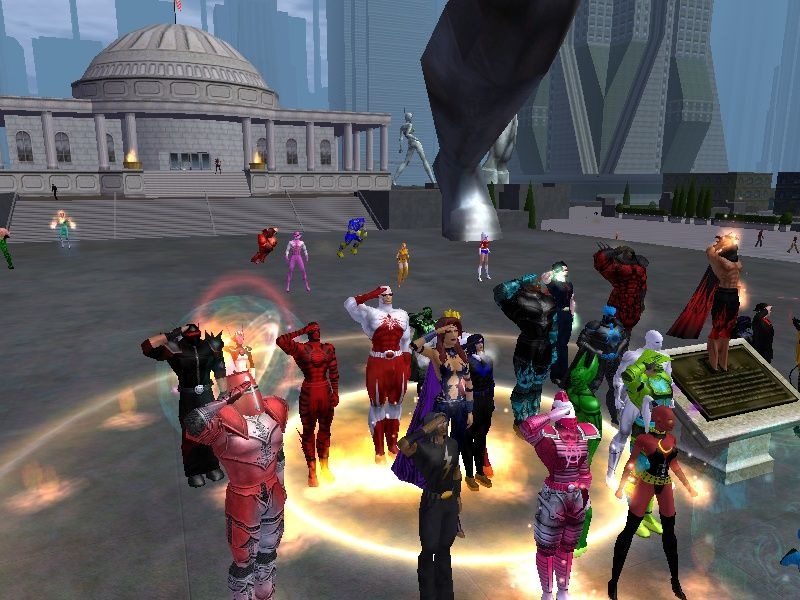 Living Memorial to Christopher Reeve
By
araut
---
This is not a common screenshot, neither is mine.
This is a screenshot of City of Heroes, a MMORPG (Massively Multiplayer Online Role Playing Game - a game with a lot of ppl playing online at same time, some times in same places [or servers]), sent by Daedelus to coh.warcry.com.
In memoriam of Christopher Reeve's, many players showed their respect at same time and place..
So i thought this could be interesting to any ppl, then im sending the screenshot.
here goes the text of the site:
'By Daedelus Wednesday, October 13, 2004 - 12:49 PM
The memory of Christopher Reeve's inspirational life continues to affect the City of Heroes community. Andrei from the Freedom server submitted this picture of the living memorial that took place there in Atlas Park.'
We, mortals, salute the hero that now is gone for our eyes, but never for our hearts.
'A hero is an ordinary individual who finds the strength to persevere and endure in spite of overwhelming obstacles.'
Christopher Reeve
In Memoriam
1952 - 2004