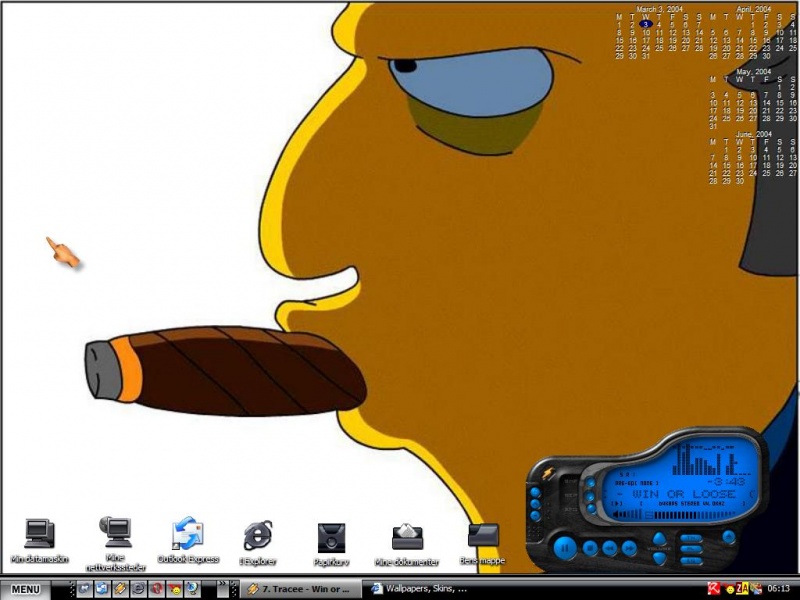 Look Tony...!
By
hawkon
---
Messin with some cartoon pics. Tony from The Simpsons looking around.
M1 WB by Michael Brandt, Schwarz icons by DuoPixels
CursorXP is The Hand, couldn't locate author ID.
Winamp is the cool skin Wood_Chrome_Finish over at Winamp.com among new skins. It has many color variations.
Comments: