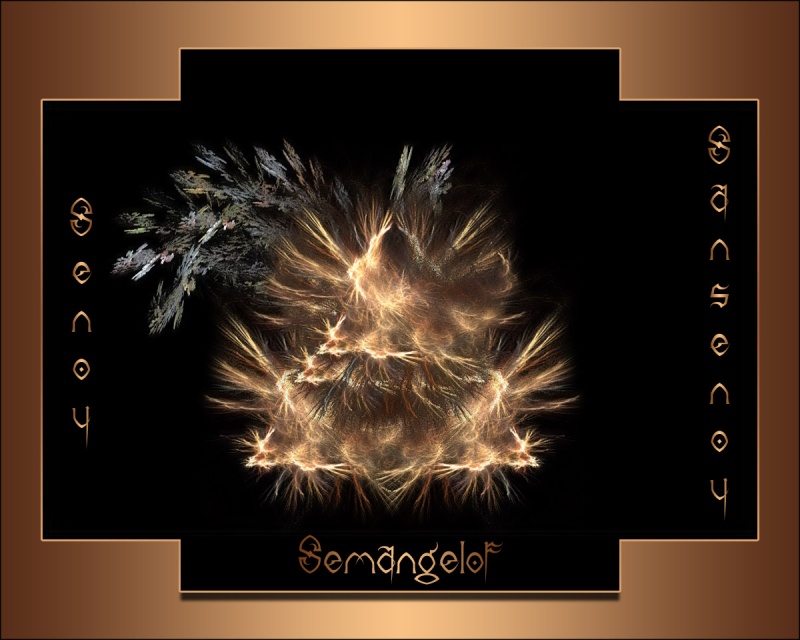 The Lilith Amulet
By
batoruco
---
This is a detail of Sparrow: Phoenix .
The guys used the amulet as a protection from their newborn child - album, against the forces of evil, remembering the Lilith myth, about Lilith, the first woman created together with Adam, not from Adam, who turned into a demoness.
Adam and Lilith never found peace together; for when he wished to lie with her, she took offence at the recumbent posture he demanded. 'Why must I lie beneath you?' she asked. 'I also was made from dust, and am therefore your equal.' Because Adam tried to compel her obedience by force, Lilith, in a rage, uttered the magic name of God, rose into the air and left him. God at once sent the angels Senoy, Sansenoy and Semangelof to fetch Lilith back. They found her beside the Red Sea, a region abounding in lascivious demons, to whom she bore lilim at the rate of more than one hundred a day. 'Return to Adam without delay,' the angels said, `or we will drown you!' Lilith asked: `How can I return to Adam and live like an honest housewife, after my stay beside the Red Sea?? 'It will be death to refuse!' they answered. `How can I die,' Lilith asked again, `when God has ordered me to take charge of all newborn children: boys up to the eighth day of life, that of circumcision; girls up to the twentieth day. None the less, if ever I see your three names or likenesses displayed in an amulet above a newborn child, I promise to spare it.' To this they agreed; but God punished Lilith by making one hundred of her demon children perish daily; and if she could not destroy a human infant, because of the angelic amulet, she would spitefully turn against her own.