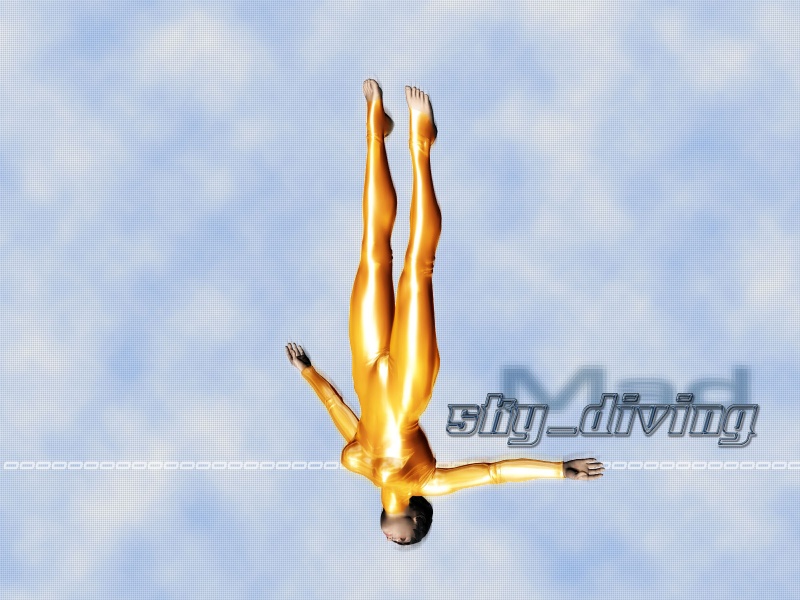 SkyDiving
By
versiani
---
I saw something like that in a car in the bus when I was comming home after college and thought... man that is an awesome idea.. i've got to do it!
I dont know if I managed to make it alright but... I kinda like it!
Full view it please!
Give me ur oppinion please, it is very important to me!
Comments: