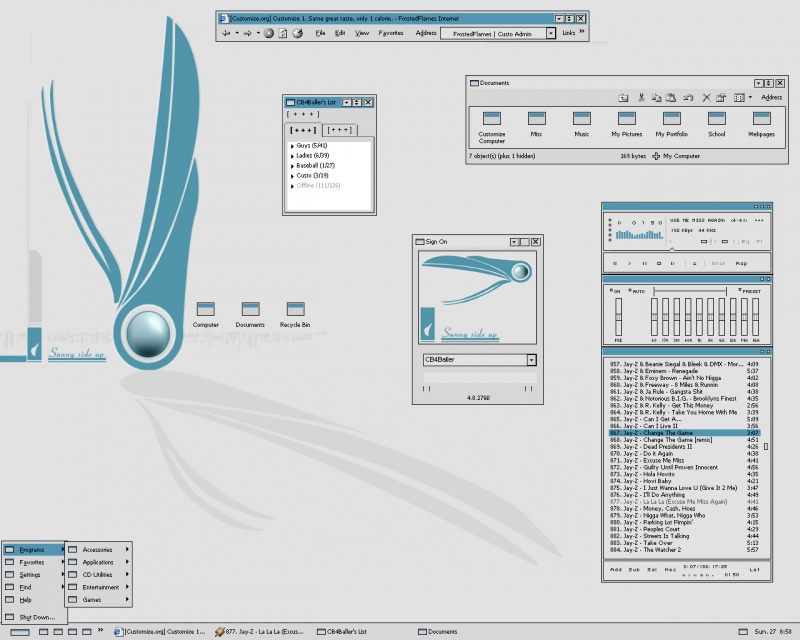 Change The Game
By
FrostedFlames
---
Wallpaper: Sunny Side Up (Senex Version) By Senextheorem & Imrik
Icons: By Me
Winamp: MissMe By Aero (edited A LOT by me)
Did a lot more resource hacking to aim. Worked on some of WinT's Mods, like the ie toolbar and the marlett fonts for the min/max/close. Also, changed up the icons for ya.
Let me know what ya'll think. - Frosted
PS: Props to those who's stuff I used, as well as WinT, Imposter & Xir0 for some help with the hacks.