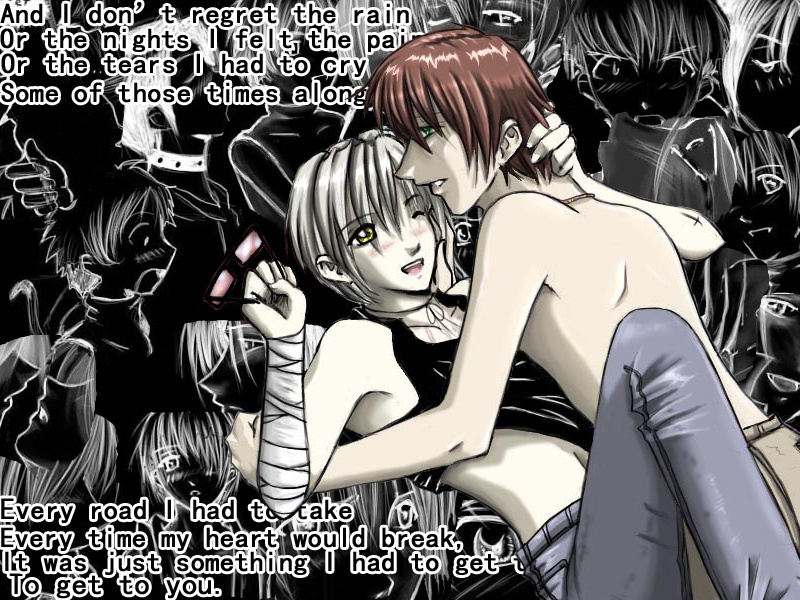 To Get To You
By
Kuroi Neko
---
Genre - Online Comic
Series - Arcana
Character - Holden, Sloan (Others in the back)
Words - And I don't regret the rain
Or the nights I felt the pain
Or the tears I had to cry
Some of those times along the way.
Every road I had to take
Every time my heart would break,
It was just something that I had to get through
To get me to you.
Fun Fact - This wallpaper was originally titled Iris. It was the song I was listening to at the time and- just like the song- has nothing to do with the content.
Side Note - Arcana is (c) by Kelly and the pictures are used with her permission.